Mobile gaming ad spend is 3.2 times bigger than console and according to a new IDC study, mobile app gamers are willing to see ads in exchange for free content and services.
The value proposition for gaming ads is similar to what streaming services like Netflix are mulling over. The question remains: will consumers accept more ads for free or reduced subscription fees?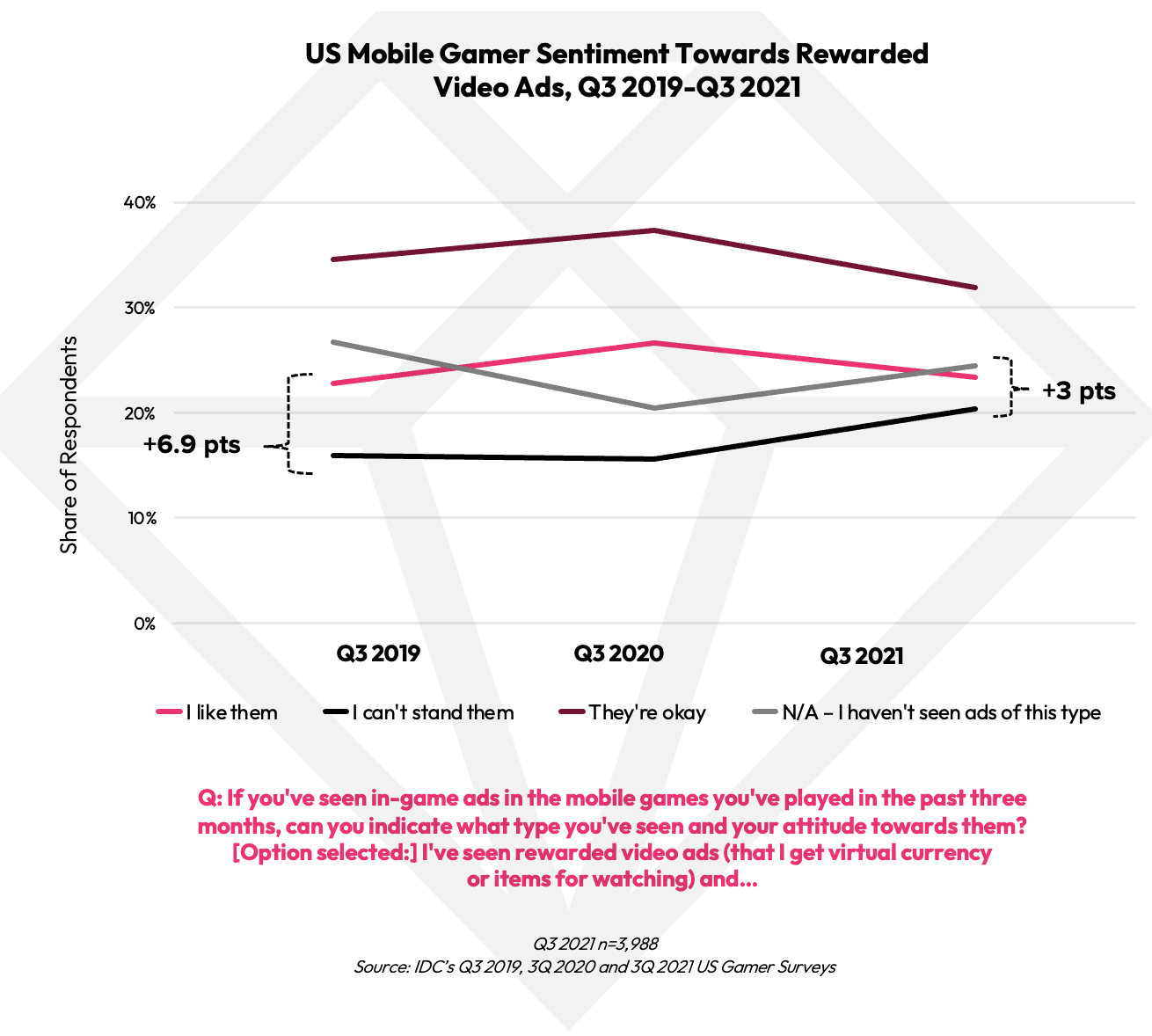 The console and mobile experience is also merging; mobile devices are now capable of offering console-like graphics and gameplay experiences along with cross-platform competitive and social gaming features. But mobile also offers an important channel for a large range of gaming subgenres across the full gaming spectrum. On mobile, gaming is truly for everyone.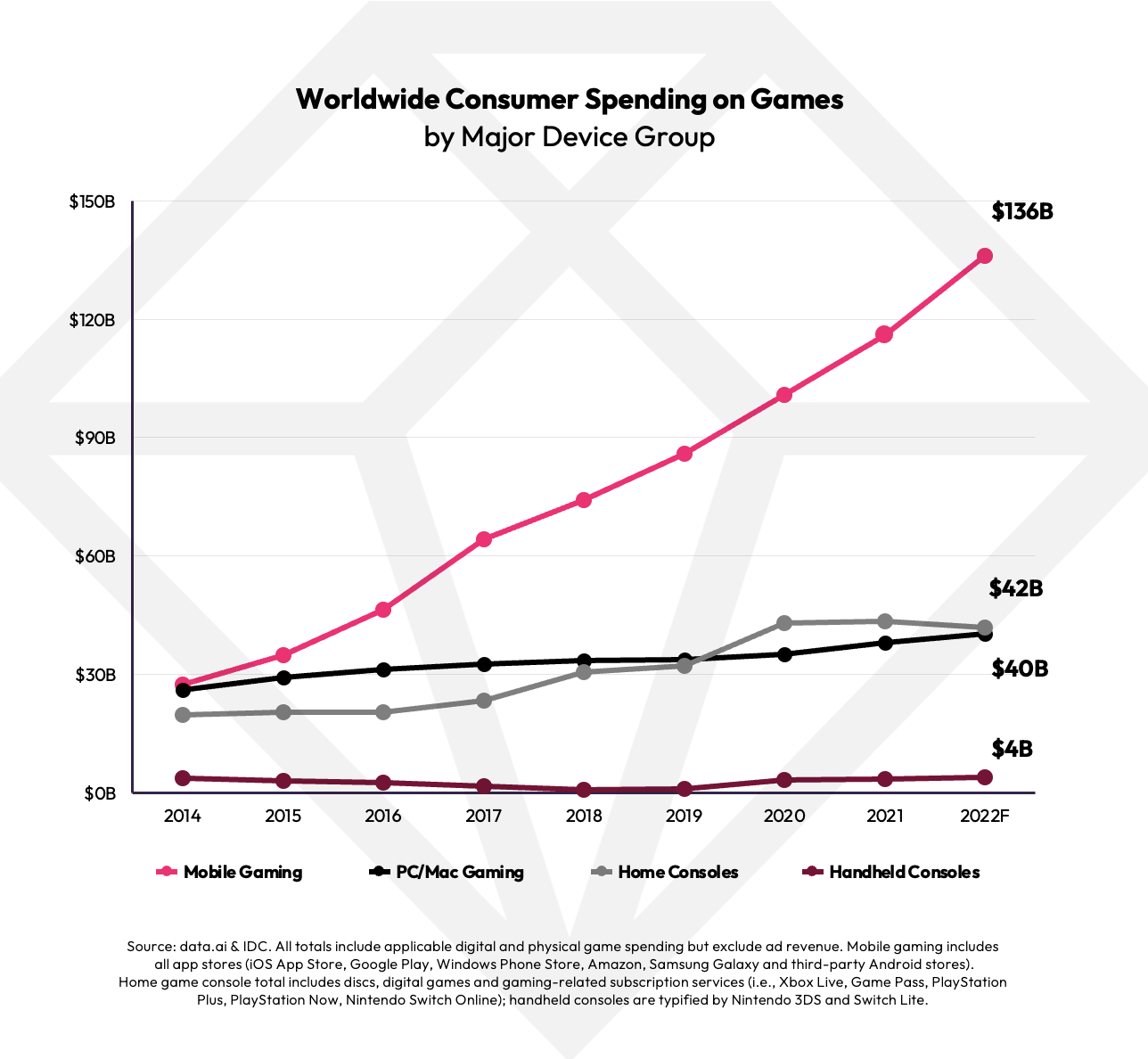 Forty-seven percent of the top 1,000 grossing mobile games skew to Gen Z, up from 41% two years ago. For gamers ages 45 and up, monetization from games skewed to them accelerated even faster, up to 31% of the top 1,000 games, up seven percent from two years ago.
Acronym's Vice President, PPC, Oscar Au explains the opportunity for brands:
"Mobile Action and Card games are extremely popular (likely among commuters) and around 80% of mobile gamers are willing to tolerate ads in exchange for a fun, free mobile gaming experience. We expect users to continue to accept this deal.

Advertisers should give thought to how relevant their product offering is to the placement. Also, carefully consider ad format (Reward, Playable, Interstitial, Native, Offer Wall). Reward ads are most effective as they are opt-in and offer rewards to a game the user is already invested in. Considerations include brand safety, low quality or fraudulent clicks, and whether to offer purchase in app."
While in-game ads are a terrific option for brands wanting to connect with these target audiences, the game experience can't be compromised by negative consumer sentiment toward the ads. Marketers should take the time to understand the gaming community – tied to each specific game – and determine the least intrusive ways to integrate their brand into the existing gameplay.
If you need assistance with this or any paid media opportunity, please contact us today. We are here to help.